Holidays are a perfect time to treat yourself to some amazing jewellery and to shine. Winter is the best time to wear jewellery that is not only an accessory but plays a leading role, sparkles, surprises and dominates the rest of the styling. In the season of 2022/23, there is no place for boredom. It's time to have fun and wear spectacular jewellery with splendour, shine, and stardom. Most of the forms appeared many years ago, but now they return in new versions, in bolder combinations, breaking with the current patterns of jewellery making. And wearing jewellery for Christmas and New Year's Eve is the perfect way to reflect that. Chose some of the boldest pieces from Alfred & Co. London, and sparkle the night away.
Jewellery you can wear during wintertime and holidays
In wintertime, it's common practice to wear warmer clothing, including bulky sweaters, turtlenecks and fluffy jackets. This makes it harder to keep track of smaller accessories like necklaces and earrings. To minimize the risk of damaging or losing these items, we suggest wearing only simple jewellery that won't get damaged or lost beneath all those layers. So just consider these tips next time you're bundling up for winter!
Combining gold and silver was once thought to be tacky. However, current jewellery designs combine the two metals in a variety of styles. So feel free to layer the necklaces, and have fun with various pendants. There is no place better than the New Year's Eve party or a Christmas dinner where you can pull all the big guns and stand out from the crowd.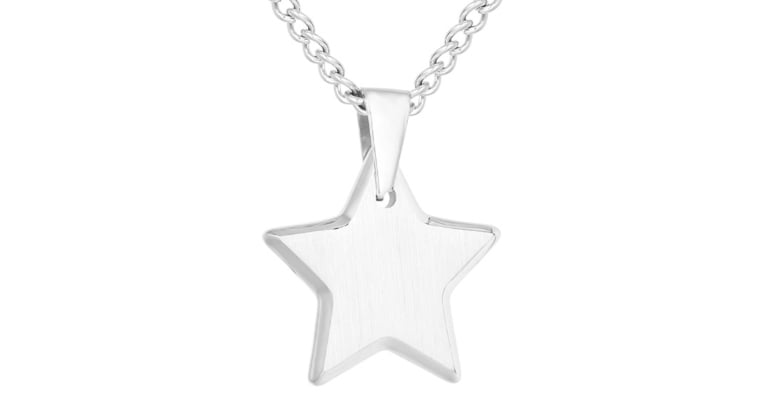 Fashionable jewellery for Christmas and New Year's Eve: Chain necklaces
As a popular trend, chain necklaces are being worn more and more this year. They often consist of chunky chains with large links in a raw and industrial style. Chain links are also used to decorate bags, belts, shoes and head accessories. Timeless gold chains with delicate weaves that can be used in many ways are the right choice for lovers of more delicate jewellery. Jewellery is an excellent gift idea for any occasion, and you can find endless possibilities for jewellery with subtle chains as well. The most popular types of jewellery are those with heart pendants, stars, crosses, initial pendants or other symbols in boho, marine (Anchor pendant necklaces) or rock music styles. During the 2023 winter season, there is lots of attention focused on chokers, but with a very impressive design – heavy, massive and beautifully decorated.
Bracelets are a must for the holiday season
Winter jewellery trends are a fusion of rich inspiration, which is expressed in oversized pieces such as huge earrings, chunky bracelets and layered necklaces. This holiday season, these pieces do not complement but dominate winter styling. Bracelets are an indispensable part of jewellery, so this year they come in all shapes and sizes. Wide bracelets with lots of pendants and other decorations are especially popular. Alfred & Co. London however, recommends a classic silver Deluxe bracelet for all the guys out there.
For those who like minimalist jewellery, there is a range of possibilities. We recommend varnishing fine jewellery, creating unique compositions and playing with them. You can also personalise your Christmas and New Year's eve jewellery by adding charms. In our Charms of London™ collection, you can get a charm bracelet + 3 silver charms at an amazing price. Wear it during the holidays with your favourite sweatshirts, or purchase it for one of your loved ones. This will make an amazing gift for under the tree.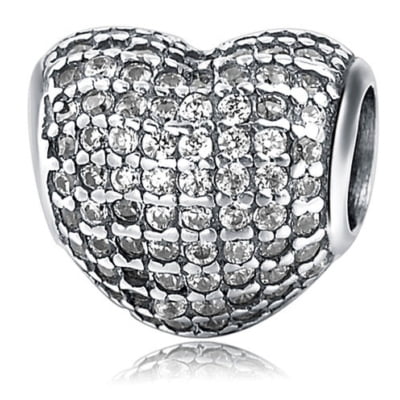 Buying jewellery as a gift? Here's our small guide
Buying a woman's jewellery for Christmas can be a risky move. If the gift is well chosen, however, it may win you enough points to make you the envy of all your less successful, gift-buying friends. The phrase "surprise me" can be daunting for a man unsure of what to buy his lady love, but don't panic: a classic heart pendant necklace will never fail to please.
A great way to show that you've noticed what she already wears is by investing in jewellery that compliments her existing pieces. This will also set you up nicely to invest in future gifts that work nicely and layer well with your choice. If you're looking to add some new jewellery to her collection, then layer up with rings, textured necklaces and bracelets that are skinny.
When should you purchase jewellery for Christmas and New Year's Eve?
If you start searching early, you'll beat the crowds and have a better chance of finding exactly what you want. Are you looking for a wonderful piece of jewellery online? Many of Alfred & Co. London's designs are available within 2-5 working days. Custom designs take more to complete so if you want personalised jewellery, make sure to contact us on time. That's something to keep in mind when you're shopping for Christmas jewellery.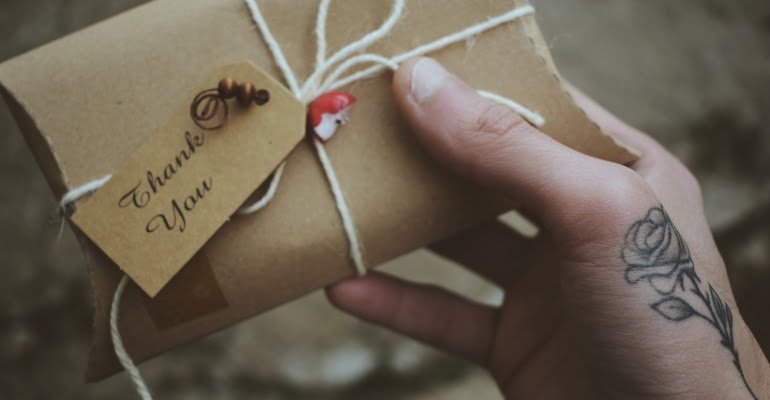 What to expect from Alfred & Co. London
Alfred & Co. London is a leading global jewellery brand that offers premium quality men's jewellery and women's jewellery designs. We are all about quality, and our customers wear our products with confidence. It's no wonder why many customers chose our store to purchase all their gifts for the upcoming holidays. We offer fast deliveries, 100% secure checkout and hassle free returns. If you have a hard time choosing the perfect jewellery for Christmas and New Year's Eve, you can always opt for a gift card. Shopping at Alfred & Co. London was never easier!
image credits:
https://www.pexels.com/photo/brown-envelope-with-thank-you-printed-card-1775115/
https://www.pexels.com/photo/clear-long-stem-drinking-glass-196648/