Welcome to Alfred & Co. London, a leading global jewellery brand specialising in supplying premium quality men's jewellery and women's jewellery designs. Our foundation dates back many many years ago, when our founder, Alfred, used to work from his jewellery workshop along the cobbled streets of smokey central London. Alfred & Co. London has continued Alfred's original vision & tradition of bringing only the most fashionable, stylish and on-trend jewellery designs to our valued and loyal customers.
Quality is at the absolute heart & soul of our brand and wearing a piece from the Alfred & Co. London collection, is showing through style that you are confident, have true determination & complete self-belief. You can read some of our positive customer reviews for yourself here.
Jewellery Delivered Worldwide
If you're looking for jewellery in the UK we have a wide selection to choose from. We source and use only the best quality materials for all of our men's jewellery and ladies jewellery designs, to ensure long lasting performance and a look which is sure to empower the wearer with style & confidence. All of our sterling silver jewellery pieces are made from premium 925 silver.
Our aim is to design men's and women's jewellery pieces which give the wearer a look of pure style so they glow with complete confidence.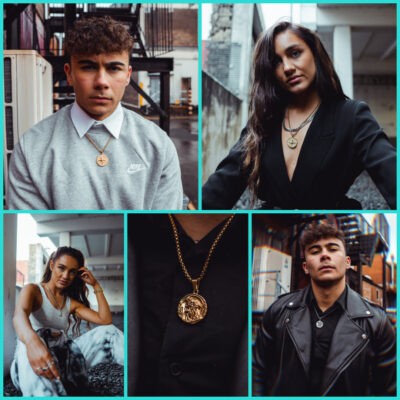 Alfred & Co. London ship our jewellery worldwide. So don't delay and join the 100,000's happy customers who have joined the Alfred & Co. family to date. Read some of our positive customer reviews here.
Oh…and before you go, it would be rude for us not to introduce you to the main inspiration behind Alfred & Co. London…none other than Alfred himself (below!).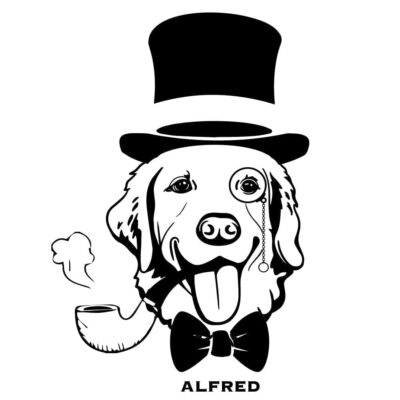 On a final note, we would like to say a big thank you to all of our customers who have supported our brand and continue to show us their heartfelt loyalty and ongoing support. It really does mean the world to us.