Men's jewellery has always been popular, but in the last few years, it has become a must-have part of any stylish man's wardrobe. Many influential men have embraced jewellery, especially rings, pendants and chains; David Beckham, Ed Sheeran, Joe Cole etc have all been spotted in London wearing stylish jewellery pieces. This trend has extended to the masses and is one of the biggest men's fashion trends for 2023. With the rise in popularity and demand for men's jewellery, you might feel a bit lost as to where to start. But don't worry, we're here to help! In this blog, Alfred & Co. London gives you tips on how to choose the right pieces for you. We will also talk about styling them and when and where you can wear them.
Bracelets: A piece that every man should own
While men's jewellery styles have traditionally been fairly limited (businessmen wore watch chains, and surfers wore leather bracelets), more colourful, intricate designs are becoming increasingly popular. And trends in 2023 will not change. For many years, men's bracelets were thick and chunky. Now, men are wearing thinner, more decorative bracelets that can be stacked on top of one another to create a unique look. These bracelets can be made of wood, stone, glass or even bone. They come in a variety of styles from casual to luxury, so you can really develop your personal brand. Alfred & Co. London presents silver Figaro chain bracelets, that are sleek and stunning.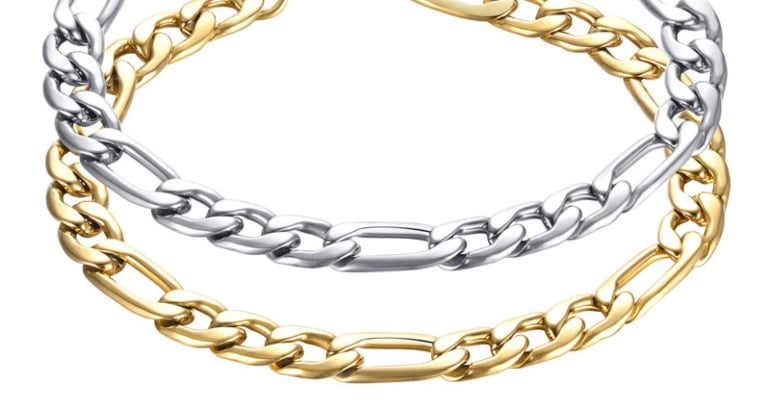 You can't go into 2023 without a men's ring on your arm
Rings are an accessory that has long been associated with men. Traditionally, men have worn wedding bands and perhaps a class or signet ring for those who wanted to make a statement. Today, however, the lines between masculine and feminine have been largely blurred. Men are wearing rings in place of watches, and women are wearing both watches and rings. Men have become more likely to wear multiple rings at once, making it possible for them to display their personality and creativity through their jewellery. Properly stacked rings can give you an air of confidence and power. But a single gold lion signet ring can also do the trick. Men are taking more chances in expressing themselves through their jewellery, beyond wearing multiple rings on one finger. Men's jewellery is becoming more unique and unconventional in 2023, unlike the traditional styles that have been around for years.
Watches are always among men's fashion trends
If you're looking to add some statement pieces to your wardrobe, look no further than watches. The men's watch market has seen its fair share of new trends this year. So we are happy to share that next year will be no different. Although it's tempting to wear your Apple watch every day for its convenience and many uses, consider switching things up with an old-school watch. An elegant gold or silver timepiece can elevate even the most casual outfit—and it's worth the investment. Watches are also great gifts, especially paired with some personalised jewellery by Alfred & Co. London.
Necklaces, necklaces and more necklaces
Necklaces are a fun way to accessorize in the year to come. From classic silver chain necklaces to the more unusual turquoise squash blossom necklace, adorning your neckline is sexy and draws attention to your face. The iconic and classic look of a pearl necklace is worth the investment, and you can change out pendants on your chain to match your mood and outfit. Once upon a time, men didn't wear flashy necklaces. But nowadays, you can see lots of them wearing them. And they're not just wearing them on special occasions. They wear them all the time! A great example is Timothee Chalamet who wears chains layered, and with a pendant for that spectacular red carpet look.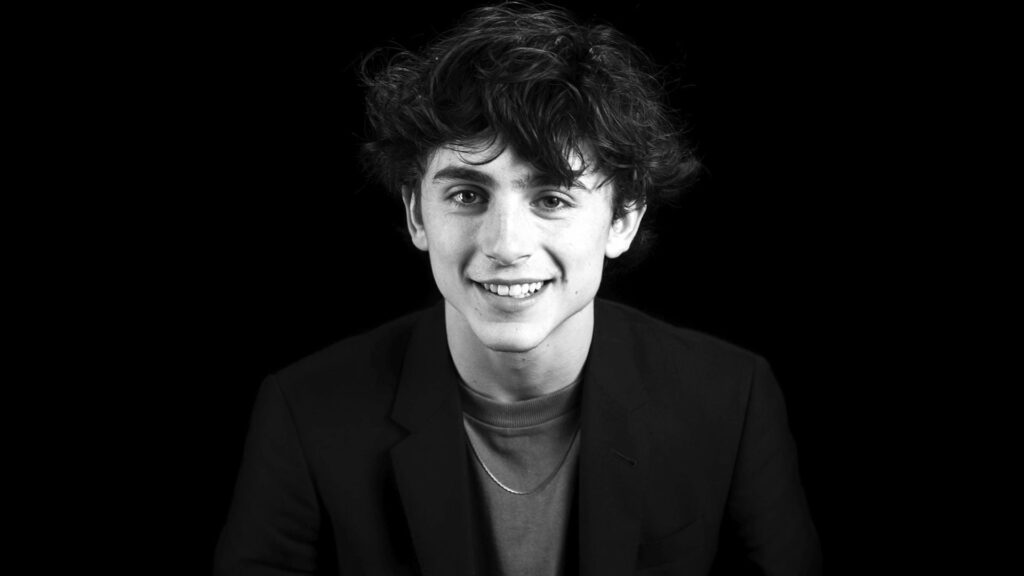 No necklace is complete without a pendant
Men's jewellery has kept pace with the increasingly personalized nature of the fashion world, with pendants becoming a popular option for those who want to express themselves. Despite the popularity of standard pendants like cross necklaces, gold bands and prehistoric tooth and bone, more nontraditional options are appearing in jewellery stores as well as online. Pendants are more meaningful than other types of jewellery because they often symbolize a specific meaning, not just an aesthetic. You can use this opportunity to show off your personality and create a look that's just for you! Our top picks are ID tag pendants or for all the bold fellas out there- a skull pendant necklace.
Men's fashion trends in 2023: Conclusion
It has been decades since the line that distinguishes women from men's accessories has disappeared. Previously considered a royal or rock star aesthetic, men's jewellery has gained acceptance and variety. Men are accessorizing and experimenting with their fashion sense more than just wearing watches on their wrists or wedding bands on their fingers. There is no one style that fits every man, but these were a few recent men's fashion trends that we hope will be more prevalent in the next 12 months.