As Father's day looms around the corner and we step into full blown celebration season with Friendship Day and Sister's Day shortly after, it's time to start thinking about those presents you've been putting off. Because we all know that there's nothing more stressful than scrambling at the last minute to get a gift together for someone you love.
So if you're bored of the usual scarves, ties, flowers and clothes, maybe it's time to think outside the box (or inside it!) and turn things up a notch. If you haven't guessed already, the perfect gift for someone you love in 2022 is a piece of personalised jewellery. And while any piece of jewellery is sure to bring a smile to their face, a piece of jewellery that has been personalised has the power to truly melt someone's heart.
So whether it's a gift for your mother, sister, best friend, father or partner, personalised jewellery is the best way to show someone how much you care about them. And the best part? It doesn't even cost that much more than regular jewellery, but can make someone feel more special than ever before – which is exactly what we want, right?
If you still need more convincing, keep reading to find out the top 7 reasons why personalised jewellery makes the best gift for both him and her.
1. It shows that you've put a lot of thought into the gift :
It's not a myth when people say that it's the thought that counts. It is true, when someone unwraps a gift from someone they love, their heart gets filled with joy, purely because they feel like someone has gone out of their way to make them feel special. And there is no better feeling than knowing that someone has thought of you and tried to bring a smile to your face.
So whether your mum is having a bad day or you just can't seem to figure out what to buy your sister for Sister's Day, a personalised gold or silver chain necklace like one of these is sure to cheer her up and let her know you were thinking about her.
Browse our full range of chain necklaces that can be personalised here.
But hey, remember that we're in 2022 and there is no space for gendered gifts or pronouns. The same personalised chain necklace could work for a special man in your life too, and if they're quite religious then you could even try gifting them a personalised cross necklace like one of these.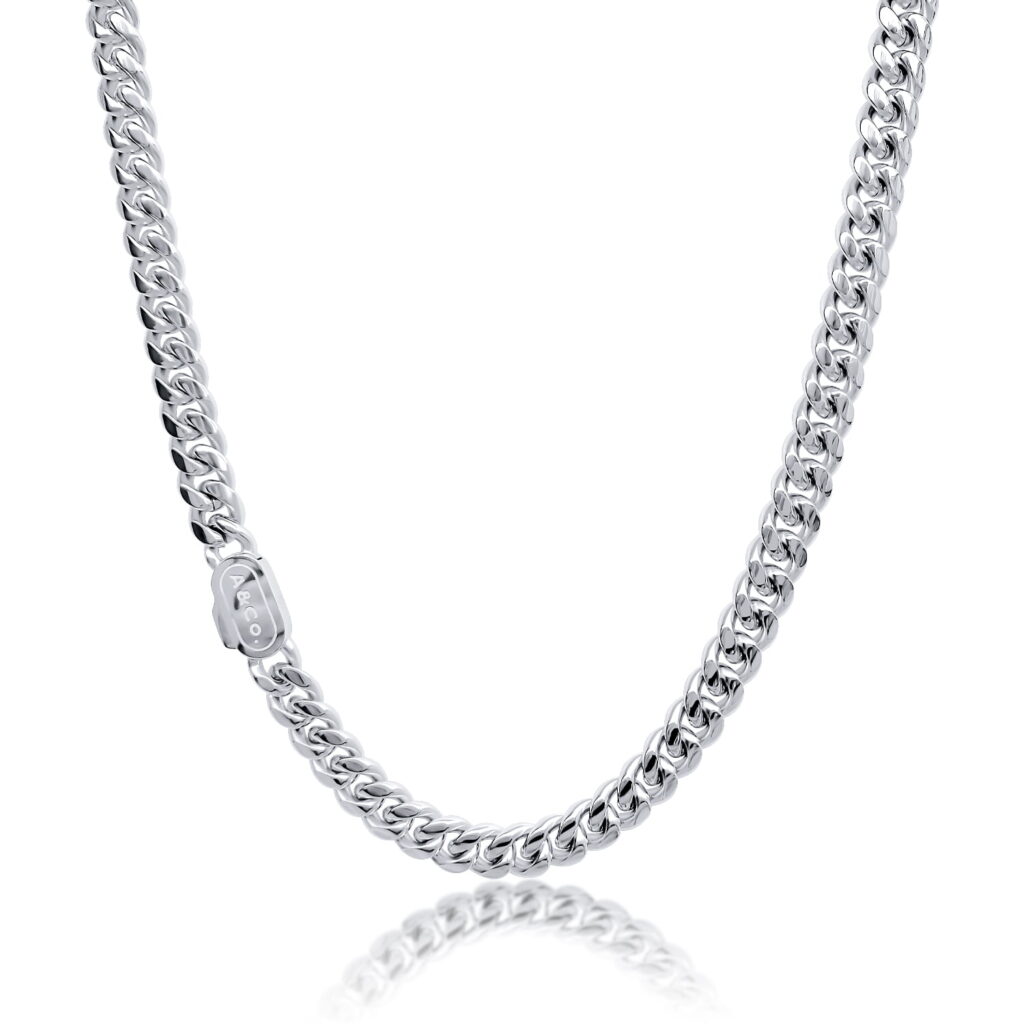 2. Personalised jewellery is special and unique:
When you give someone a piece of personalised jewellery, you know for sure that no other person on the planet will ever have the same thing. Since you can personalise your message and engrave whatever your heart desires, a gift like this is truly special and unique and in-turn makes the receiver also feel unique and special.
For instance, if you gave your best friend a personalised chain bracelet with their name engraved and just a simple 'BFF' written underneath for Friendship Day, it makes it clear to them that while you may have many good friends, they are your only best friend.
The same applies if you decide to give your partner a pendant locket necklace like one of these, with both your initials engraved on it. By doing this, without saying anything at all, you have communicated to your partner that they are special and the only one for you.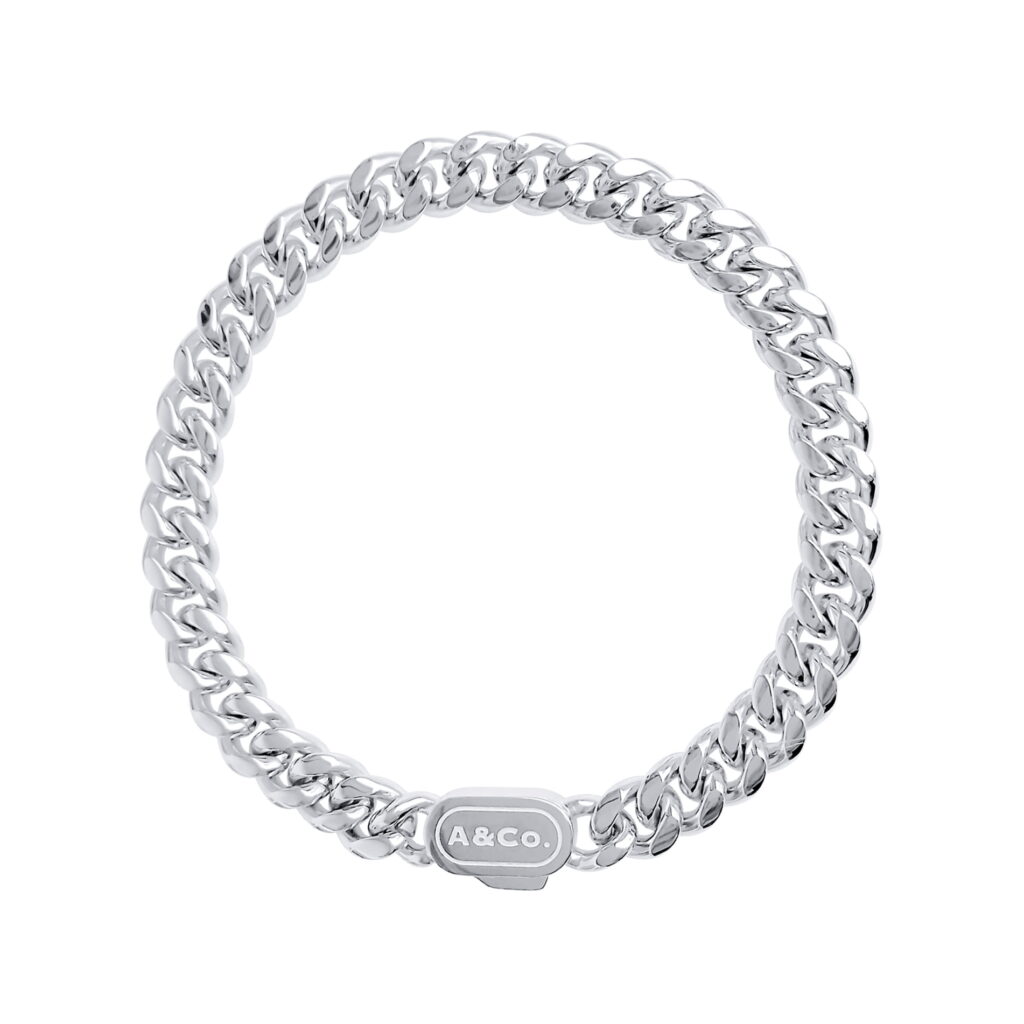 3. Personalised jewellery can be for anyone:
The best thing about personalised jewellery is that it can be for anyone. So whether you're looking for a gift for your boss for his birthday, your father for Father's Day or your sister for Sister's Day, a piece of personalised jewellery can go a long way in making someone feel like you care about them.
In most cases genderless, a silver chain bracelet like one of these for example can work as a gift for both men and women and be suitable for any occasion. A safe and conservative choice, you can engrave any message that you want on the clasp on the bracelet and even ship it to someone quite easily. Just let us know when you're placing the order and we'll ship it directly to them.
Pro Tip: It is also a great gift to give your work colleagues before you leave a company. If you don't mind splurging a bit, you could take it a step further and buy everyone in your team and your boss a chain bracelet with their initials engraved on it. This is sure to make you not just employee of the year, but employee of the century!
4. A personalised jewellery piece will always carry sentimental value:
Personalised gifts always hold meaning for years to come, and this is especially true for personalised jewellery. Both a financial and emotional investment, the receiver of a personalised piece of jewellery knows that this is something they will always keep close to their heart and perhaps even pass down generations.
Therefore it is a gift that will never ever be discarded and will always hold a special place in the receiver's wardrobe forever. What's better than gifting someone something that they would like to pass down to their children?
5. A great way to preserve memories:
Marking a special day or an important memory, the great thing about personalised jewellery is the ability to engrave anything on it and this includes special / important dates. For instance if you're looking for a gift to give your partner on your anniversary, a pendant locket necklace with the date that you both met engraved on it is sure to bring a (happy) tear to their eye. And if you're married, then you could even engrave your wedding date on it. A gift like this shows a deep expression of the heart and is the perfect way to relive the special moments of that memory and make them everlasting.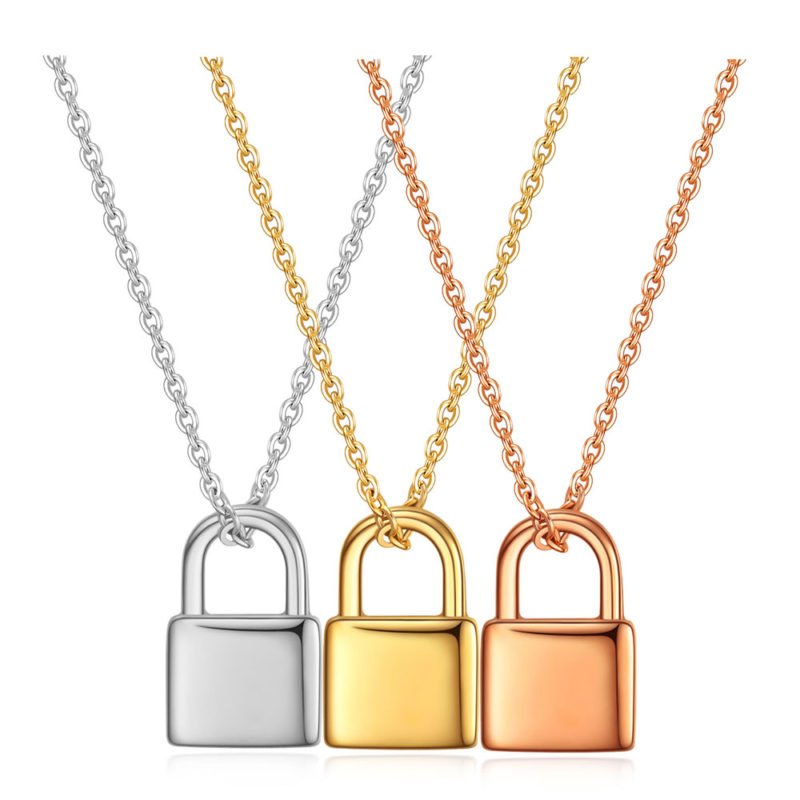 6. The perfect way to celebrate milestones / special occasions:
There is no better way to celebrate a milestone birthday or a special occasion than with a personalised piece of jewellery. Be it a religious occasion, your parent's Golden Jubilee Anniversary or even just to celebrate a special achievement in someone's life, a personalised piece of jewellery can go a long way. For example, a personalised crucifix tag pendant like one of these or a crucifix disk necklace like one of these is the best gift you can give someone on their First Holy Communion. Since most people gift people jewellery on this day, you can make yours more special by personalising it with the name of the person and the date.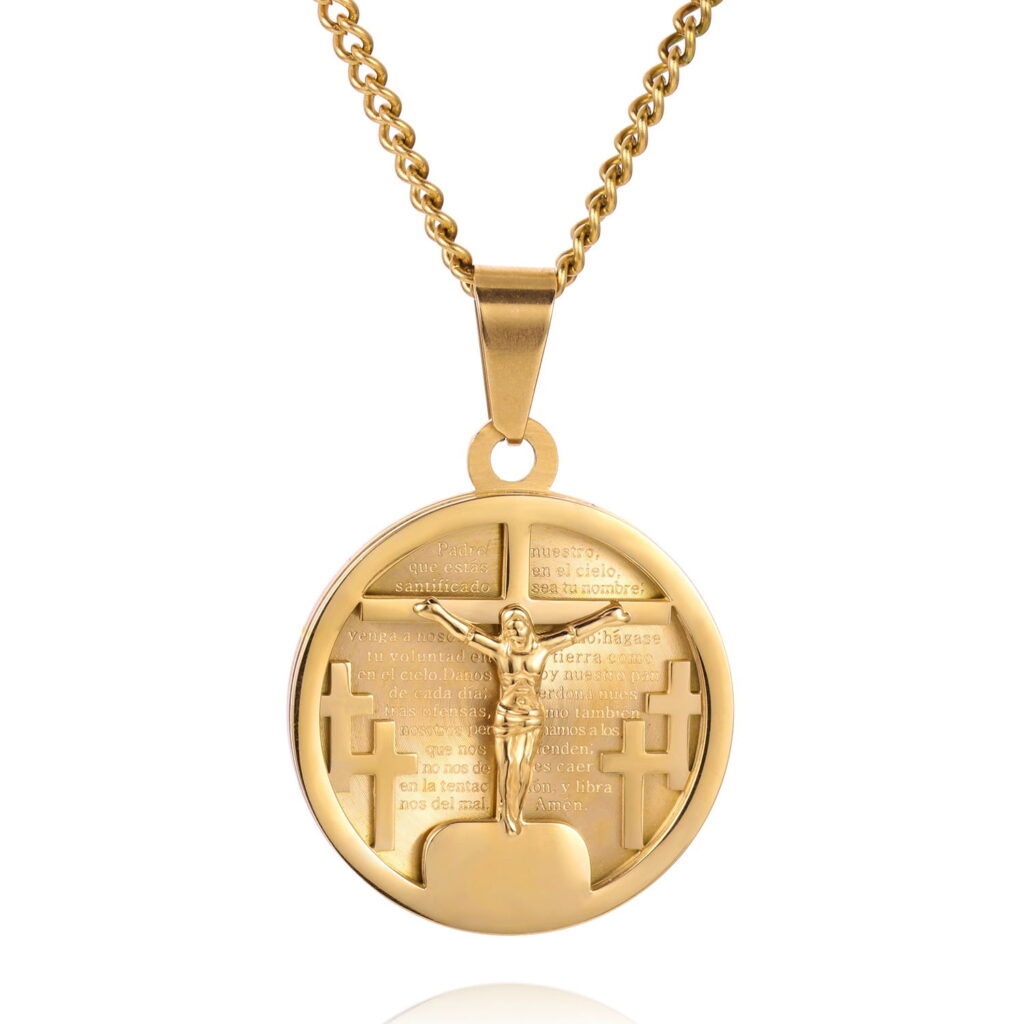 7. Helps your gift stand out from the crowd:
Let's be honest we've all been in that situation – sitting around the Christmas tree, opening presents, only to realise that you and your brother both bought your mum the exact same gift! Or at a birthday party where the receiver has received 5 of the same t-shirts in different colours! When you give someone personalised jewellery you avoid the risk of giving someone something similar or the same as someone else. By embedding the receiver's name on the jewellery you can ensure that your gift is truly unique and something they will always cherish.
So there you have it – 7 reasons as to why personalised jewellery makes the perfect gift for him and her. And if you still need more convincing, head to our personalised jewellery section for more inspiration and gifting ideas: