A famous saying goes "give a girl the perfect jewellery, and she can conquer the world". But hey – this is 2022 and who's got the time for gendered pronouns? Or gendered jewellery? Yeah, you're absolutely right. There's no such thing as gendered jewellery anymore and gorgeous ornaments that elevate every outfit are longer reserved for women only.
But the battle for men to find their own place in the world of jewellery, hasn't been the easiest one. While men have been wearing jewellery for aeons and the idea of wearing jewellery goes all the way back to the kings and emperors in Europe and India, it wasn't until recently that men were able to carve out a whole new category of jewellery just for them.
Now a permanent fixture and integral part of men's dressing, searches for men's jewellery have gone up dramatically. But let's be real, we've got a few men, and celebrities in particular to thank for giving men's jewellery the spotlight like never before.
So keep scrolling as we put the spotlight back on a few male celebrities who gave men's jewellery this shining glory.
1. ASAP ROCKY
It wouldn't be fair to talk about men's jewellery without paying homage to one of our all time favourite rappers, ASAP Rocky. One of the front runners of the men's jewellery revolution, It's safe to say that no one champions men's jewellery quite like ASAP. From his brightly coloured beaded Togarashi necklace that had everyone talking, to his bold chunky chains like these that have become his signature, ASAP has set the standard for men's jewellery high and seems to be in no mood to tone it down. In a recent post, the rapper shared a picture of him bare-chested, donning a bejewelled, Baroque inspired emerald and diamond necklace that looked like it belonged to the Queen. While it might be slightly challenging to get your hands on something like that, click here to bag some of the finest chains and pendant necklaces so that you can find your own way to channel ASAP's signature layered chains look.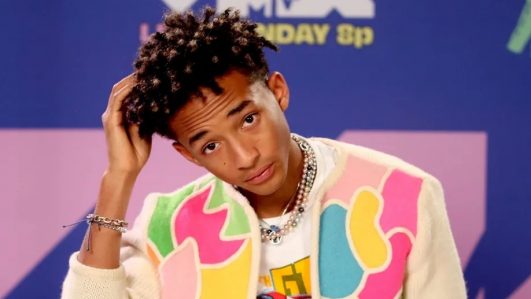 2. Jaden Smith
What's life like when you're the son of the Prince of Bel Air? Well let's just say it's pretty icey and features many moments with rings in your hair. Yes, you heard that right, the 23 year old actor, entrepreneur and son of Will & Jada Smith is often spotted wearing Cartier rings in his hair as hair-ties, making quite a bold and jazzy statement. But his affinity for jewellery doesn't stop there, Jaden is also a huge fan of bracelets and necklaces. The rapper is frequently papped wearing a loose graphic printed t-shirt, boyfriend jeans and his signature double chunky gold necklace, adding some serious drip to even the most basic looks. Click here to find some Jaden-esq chains that will have all heads turning.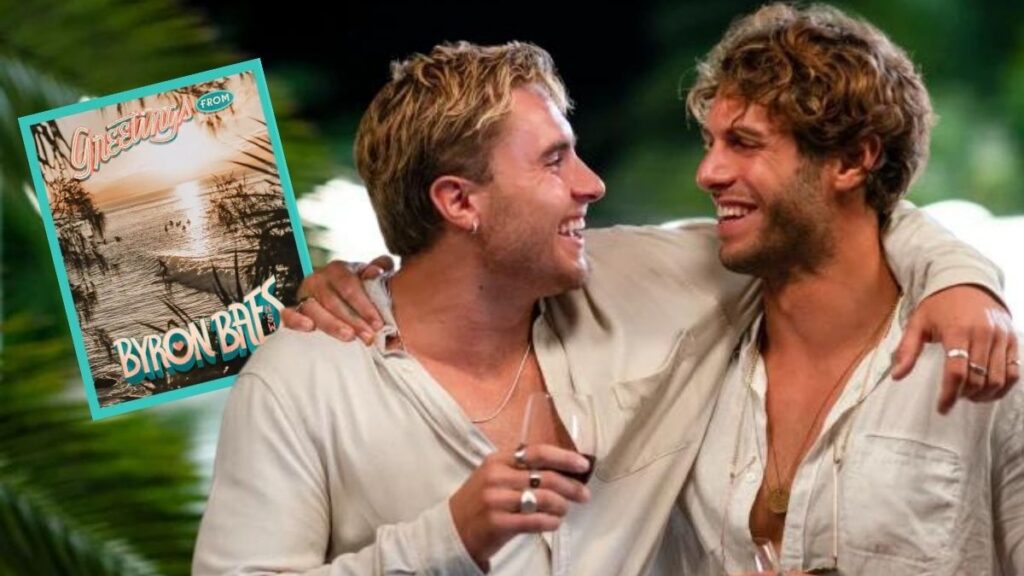 3. The Lads from Byron Baes:
If you've been on a Netflix binge recently, you know exactly who these dudes are. But if you haven't – then keep reading (warning, spoilers ahead). Picture this – A Made In Heaven meets Love Island controversial reality TV show – where a bunch of creatives and influencers living in the artsy hotspot of Byron Bay, in Australia try to make sense of life, friendships, hookups and breakups and pseudo spirituality.
The biggest takeaway from the show? How hot do Australian blokes look in just swimming trunks and jewellery? Steaming up the screen and taking up almost all screen time are Elias Chigros (ex- Love Island Australia contestant), Nathan Favro, Cai Leplaw and Simba Ali who are always caught shirtless, flaunting the coolest jewellery. From Elias's signature pendant necklaces like these, to Nathan's tatted up arms with a range of bracelets like these, let's just say Byron knows what's up when it comes to men in jewellery.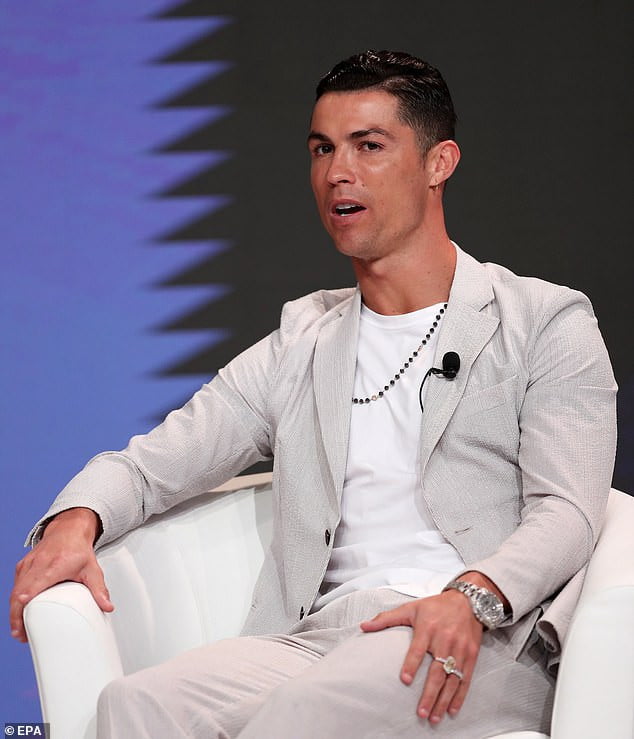 4. Cristiano Ronaldo
Ronaldo never shies away from a moment to show off his love for jewellery. From his drool worthy iced out watches, to his statement rings, the ace footballer is a name to reckon with when it comes to men's jewellery. Always spotted wearing tiny silver hoop earrings like these, a blinged out watch and a few rings for good measure, Ronaldo was one of the first celebrities who normalised men wearing jewellery. And thank god for that. Click here to find some pocket friendly versions of his favourite jewellery.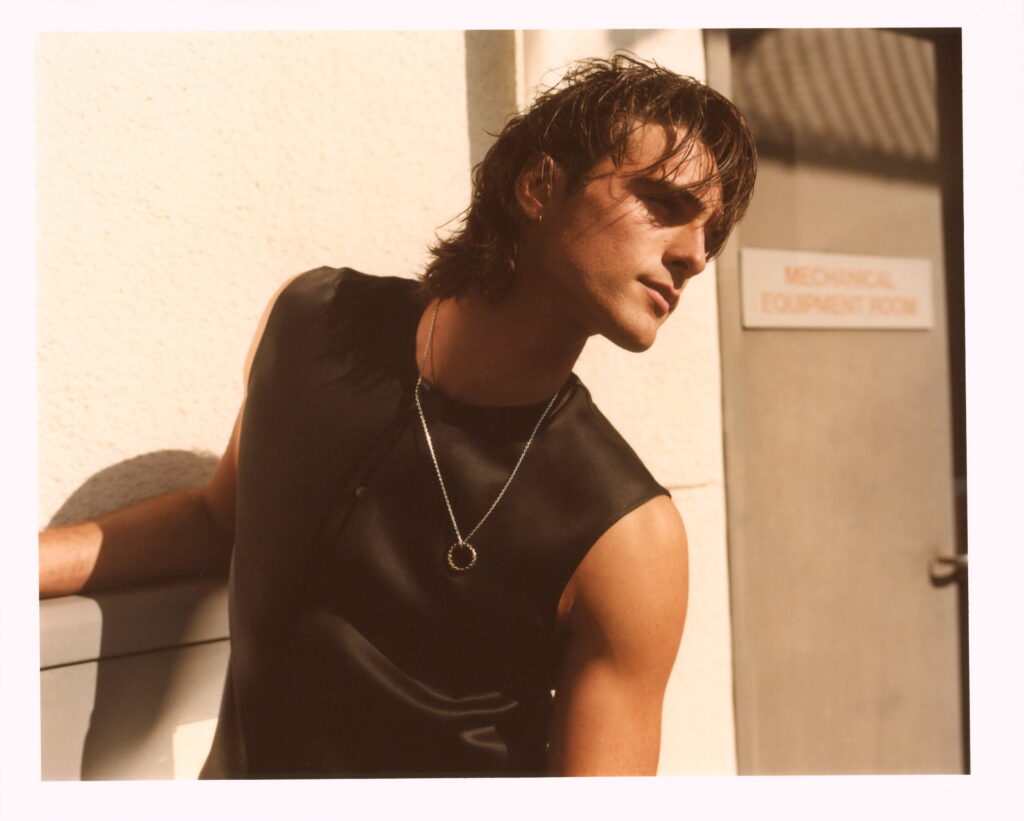 5. Jacob Elordi:
If you've watched Euphoria, then you know exactly who we're talking about. And if you haven't then what rock have you been living under? For those of you who know, Jacob Elordi is none other than Nate Jacobs from Euphoria. While we may find it difficult to agree on whether or not he's a good guy, there is one thing that we can definitely agree on – his taste in jewellery is lit. Often spotted in a pendant necklace like this or a chain like this one, the actor has owned the trend of the "Hot Boy Chain", and made it a must have for every TV show heartthrob. Remember Gabriel in Emily in Paris? His necklaces were very similar. Coincidence? We think not. Ladies and gentlemen there you have it – the power of the hot boy chain. Look it up. And while you're at it, get your hands on a mens necklace before it's too late.
Follow us on Instagram @Alfredandco for more inspiration on how to style your favourite jewellery pieces.