Are you walking through the streets and wondering why everybody seems to be wearing Cuban chains nowadays? It's 2022 and people can't get enough of them! The Cuban necklace is simply a stunning design which is supposed to stand out. But you can't help but wonder – Why are Cuban chains popular?! Could it be that many of the rap and hip-hop artists are wearing them? Or is it just a simple yet versatile look that anyone can pull? Alfred & Co. London can help you figure it out!
What are Cuban chains anyway?
The Cuban link is a type of chain often used in the world of jewellery. It features interlocking oval or round rings, and they are joined in a sleek union pattern. They tend to lay flat either on your wrist or on the chest. The Cuban chain has grown in popularity, and it is now considered a standard yet elegant jewellery design, especially for gold jewellery. All that, plus the enduring appeal of the bracelet and the skill of craftsmanship – make Cuban chains a timeless piece of jewellery.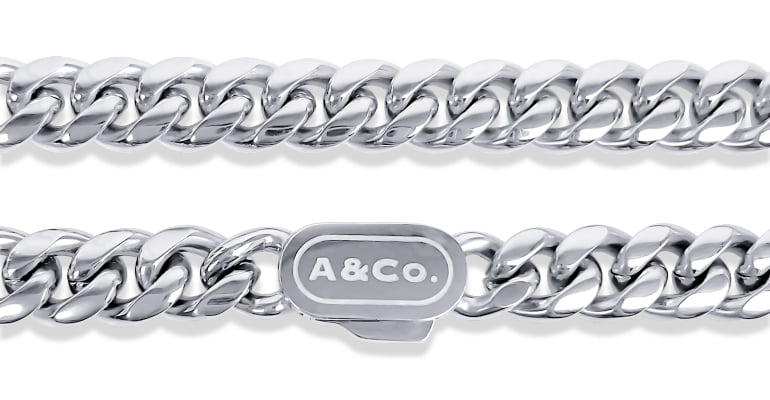 Who can wear a Cuban chain?
The Cuban link chain, which was popularized by hip-hop artists, is now associated with everyone from rock stars to everyday people. Cuban chains are perfect for the modern man; the chain's simple but elegant design makes it the perfect accessory for business or casual wear – also perfect for down at the gym when pumping iron!
Wearing a Cuban chain is not limited to being worn with formal wear. We believe that anyone can pull off wearing a silver chain bracelet or necklace. Because they are now available in different styles, you can wear them with both casual and formal wear. Celebrities, rock icons and star athletes all wear this style regularly – men and women both.
Alfred & Co London. can tell you more about the pros and cons of a Cuban chain
Because of its popularity and high demand, Cuban link chain jewellery is a popular choice for many fashionistas out there. However, there are some people who do not like this design because it can be too heavy. Let's discuss some of the pros and cons here:
Pros
they are highly durable and can withstand a lot of wear and tear;
the reason why Cuban chains are so damn popular is that they are – to put it simply – extremely stylish;
materials used to manufacture them are strong and durable (usually silver, gold or stainless steel).
Cons
the hip-hop culture is not for everyone;
even though they are sturdy, they can get tangled and can be quite heavy.
Many people consider Cuban chain jewellery to be the most elegant and secure of all chains available today. If you want to look classy, then Cuban chain necklaces should be your pick. They look amazing on guys. Artists like Drake, DJ Khaled and Jay Z noticed and adapted this style quickly. And you can be one of them – just follow us on Instagram or visit our Cuban Chains section and take your pick.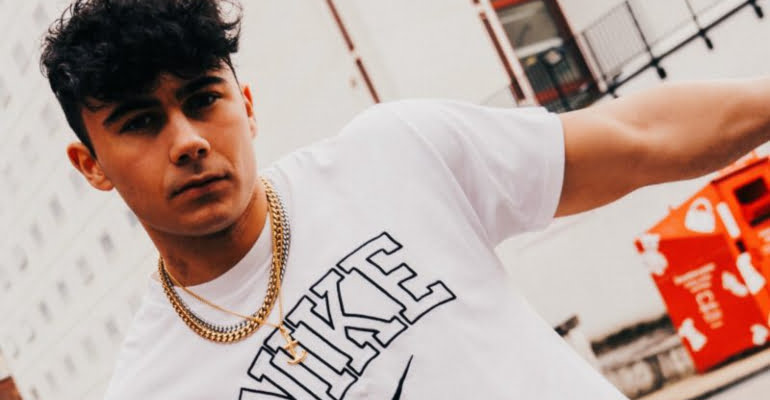 How to take care of your chain
If you take care of your Cuban chains and follow the manufacturer's instructions for cleaning and storing them, they should last for a long time – even a lifetime! You should put your chain on in the morning and take it off before going to bed at night. This prevents unnecessary damage or tangles. If you wear your gold Cuban chain necklace all the time, you should clean it at least a couple of times a year.
Here are some useful tips. To clean your gold chain, place it in a container of warm water with a few drops of mild dish soap and let it soak for at least ten minutes. Use a soft brush to scrub off dirt and debris from each link, focusing on the clasp. Rinse the chain thoroughly with warm water and lay it on a soft towel to dry. Never use paper towels to dry delicate jewellery like gold chains; they're too abrasive.
In conclusion – Why are Cuban chains popular?
The Cuban link chain is a beautiful and popular piece of jewellery. You don't have to look very far to see why this type of chain is so popular: it has a long history and is associated with a lot of famous people. The Cuban chain has an appeal that goes beyond other curb and cable chains because of its cultural relevance. In addition, the sleek, smooth and fine design of these necklace chains makes them highly attractive.
Cuban necklaces are an excellent choice if you have a taste for quality and style. Another reason for their popularity is that Cuban chains complement all types of fashion. Whether you're wearing a casual T-shirt or a blazer, they match the tone of the outfit. They also look great when combined with curb chain necklaces, which makes them very versatile. That's why it gained popularity despite its initial introduction in 2012. Cuban chains will be in fashion for many years to come, so make sure you get your own Cuban chain today!