If you're thinking of buying jewellery from ebay, there are a few things you should know before you do…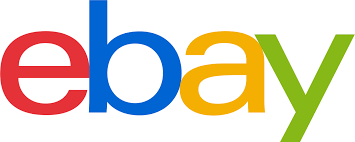 Unless you have been living on the moon for the past 10 years you will no doubt have at least heard of the corporate giant that is ebay! ebay is an online marketplace which is useful for purchasing a vast range of products. Their offering includes items from office stationary, technology & clothing through to kitchenware and furniture. In fact, if you can think of a product, chances are, you will be able to find it somewhere on ebay!
Should I Buy Jewellery on ebay?
However, even though ebay is a fantastic marketplace to go to and browse when you're in need of certain items, buying jewellery from ebay does not come without risks and potential problems. Here we will briefly talk about some of the problems which customers both past and present have reported when buying their jewellery items from ebay and ultimately help you to answer the question "should I buy jewellery on ebay?"!
Untrustworthy Sellers…
Even though there are a lot of sellers who can be trusted, it is important to remember that there are also a lot of dubious sellers who operate on the ebay platform. ebay isn't known as a very strict marketplace when it comes to them allowing sellers to offer their merchandise on there – which in turn means there are a lot of sellers who do not necessarily have the customers best interests in mind. This can lead to a bad quality jewellery product, and quite often, even worse customer service!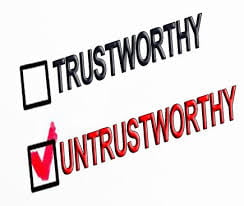 Chinese Sellers
A lot of the jewellery sellers on ebay are based in China which means the jewellery they are selling is pretty much guaranteed to be made in China as well. It is well known within the jewellery trade that a lot of jewellery which is manufactured in China, is often of poor quality. Quite often, Chinese sellers will claim their jewellery is made from one material and it will then turn out that it's actually made from another completely different material – if you are thinking of buying sterling silver jewellery from ebay, we would 100% advise you to seriously reconsider – there is an awful lot of jewellery which is sold through ebay which is purportedly sterling silver or either 9ct or 18 carat gold, and in fact quite often turns out to be only silver plated or gold plated – this can be incredibly damaging to the skin and even leave horrible green marks on the skin as well!
Expensive Returns
Quite often, the reason a lot of people are tempted to buy their jewellery from ebay in the first place, is because they are trying to grab a bargain. Ok, yes, jewellery on ebay can be cheaper to buy, but along with the points already mentioned above, buying jewellery on ebay can actually turn out to be more expensive in the long run!! This is because, as we have already discussed above, a lot of the sellers are based in China, and therefore they would expect you to return the item to China if you deem it to be unsuitable – postage costs to China can end up costing 2/3 times what the customer paid for the jewellery in the first place – that's even if the item does actually end up reaching them in China! The Chinese postal service can be long, slow and unreliable, which means some customers are sometimes waiting months for their item to reach its destination if it gets there at all!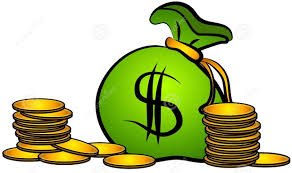 Faulty Jewellery
If you've bought some jewellery from ebay, and it turns out to be faulty, you wouldn't be the first customer to experience this issue. If you buy jewellery from ebay which turns out to be faulty, then this will more than likely be a combination of the above points; dubious sellers who put profits before jewellery quality. Because a lot of the sellers on ebay put profit before the quality of the merchandise and customer service, there is a much increased likelihood that the jewellery you are buying is going to be quite poor quality. If you are buying for yourself, a faulty jewellery item obviously causes problems, but even worse, if you are buying the jewellery as a gift for someone else it can also be quite embarrassing!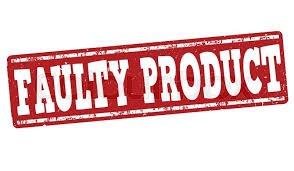 Tax Avoiders!
There are a lot of large corporations who have, in the past, been accused of taking measures to avoid paying their fair share of corporation tax. So by purchasing your jewellery from ebay, or any item for that matter, even though it's not nice to admit it, you are essentially condoning this behaviour! Some people may be thinking, well so what if they avoid paying tax, we don't blame them – however, the problem with large corporations such as ebay avoiding paying their fair share of tax, means that everyone who lives in the UK ultimately suffers as a consequence – less tax collected from these behemoths means less government funding for schools, charities, NHS and other infrastructure such as roads and parks etc – so in a nutshell, everyone in the UK suffers!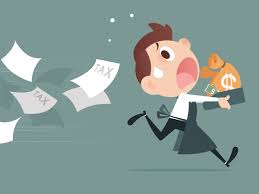 Supporting Small UK Businesses Benefits Everyone!
If the above discussion points aren't enough to make you think twice about buying your jewellery from ebay, then remember that buying through ebay means a small UK business loses out – this in turns means everyone in the UK then loses out as well. The below image illustrates how when customers consciously make their purchase from a small UK business, their money ultimately gets reinvested within the UK and they are supporting local communities, families and jobs!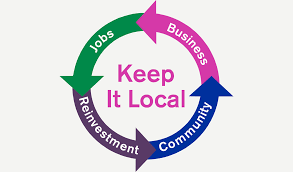 Ultimately, whether you buy your jewellery from ebay or not, is your choice and your choice alone! But it's always worth considering the pro's and cons of buying jewellery from ebay when there is an abundance of jewellery choice from smaller independent jewellery retailers – one of which is ourselves, Alfred & Co. Jewellery, who have established a solid reputation for supplying high quality jewellery online at an affordable price. Whether you're looking for mens jewellery or ladies jewellery, Alfred & Co. London have a wide selection of highly stylish, fashionable and affordable jewellery to choose from. Whether you're looking for mens necklaces, mens bracelets, silver chains or silver charms we have something for you. Browse the full Alfred & Co. London collection today!
---
Elevate Your Style Game…Today!