If you've been racking your brains and just can't seem to figure out what to buy your boyfriend for his birthday or your dad for father's day, then you've come to the right place. While you may have received a piece of jewelry for a milestone birthday or as a graduation present, we're pretty sure you've seldom thought about buying a ring or bracelet for a special man in your life.
If you're surrounded by men who still hold onto the stigma that wearing jewelry will take away from their "manliness", it's time to change that. Men wearing jewelry is all the rage at the moment – fuelled by stars such as ASAP Rocky, Cristiano Ronaldo, David Beckham and Leonardo DiCaprio all wearing stylish pieces of jewelry. So please don't worry; we're here to help!
But yes, we know how difficult and confusing it can be to buy men's jewelry and sometimes you just don't know where to start. So keep scrolling through to read our complete breakdown of how to buy jewelry for all the special men in your life, based on their personalities, tastes and preferences.
For the man who doesn't usually wear jewelry:
If you're thinking about buying a piece of jewelry for your best friend, brother or boyfriend who has never even thought about wearing jewelry before, it's best to start small. At Alfred & Co. London we believe that once you venture into jewelry territory, there is no turning back. But that also means that if someone has never owned a piece of jewelry except a watch before, it will take a while to become totally accustomed to the idea of donning some bling. The best way to ease them into this stylish world would be to start off with something simple like a chain necklace or a chain bracelet. Here's our range of simple men's chain necklaces and men's bracelets that can act as the perfect gift for someone who is a little afraid to step out of their comfort zone. And if they're someone who wears a wedding band / ring already, you could also consider buying them a simple band ring like one of these.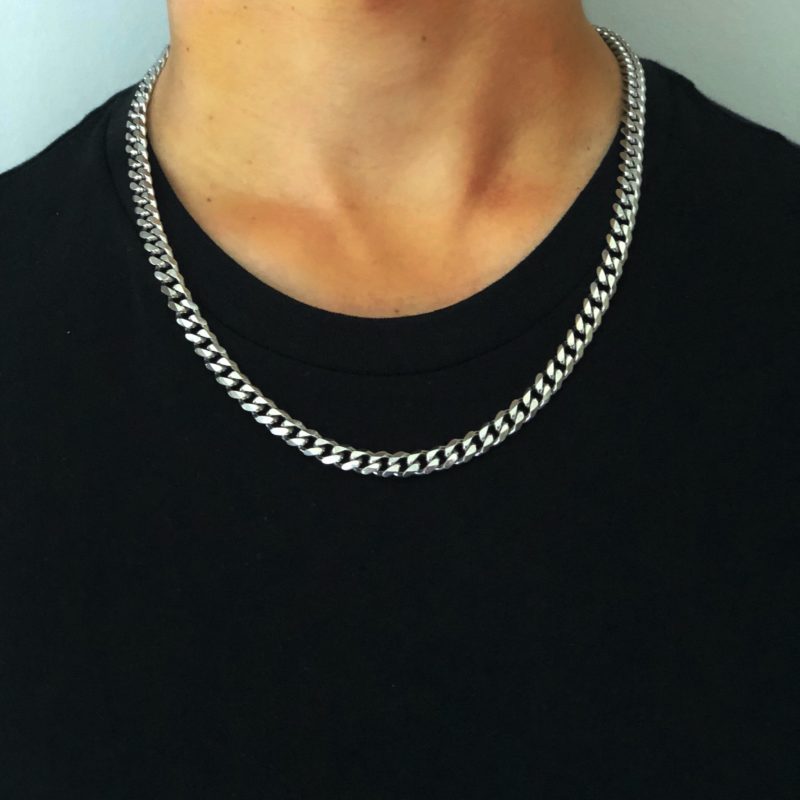 Pro tip: Stick to silver if possible, as it is less jarring and more suitable for someone who has never worn any jewelry before.
For the understated man:
If the man you're looking to buy some jewelry for is classy and understated yet no stranger to wearing jewelry, it would be best to find something that adds a touch of glamour to their everyday look; but in a subtle way. Perfect for the worldly man who doesn't believe in gendered pronouns and encourages you to be your best self – a pendant necklace like one of these would be the best option. A.K.A, the hot boy chain (see our blog on the male celebrities who made jewelry trendy), the hot man chain is a must have for every hot attractive man. And if the person you're looking for a present just happens to be your boyfriend, then you know that this is just what they (and you) need. Because, let's be honest, how hot do men look, shirtless, wearing just a simple necklace with a pendant? Channelling all those Gabriel from Emily in Paris vibes, a pendant necklace is the perfect piece that your special man can wear effortlessly everyday and think of you every time they put it on. Browse our range of simple yet classy pendant necklaces for men here.
Pro tip: Stick to silver or gold if possible and try to choose a pendant that is not too big and preferably sits flat on the skin. Like this Compass pendant one – take it up a notch with our bespoke personalisation service as well! And if they're religious, then a simple crucifix necklace like one of these should do the job.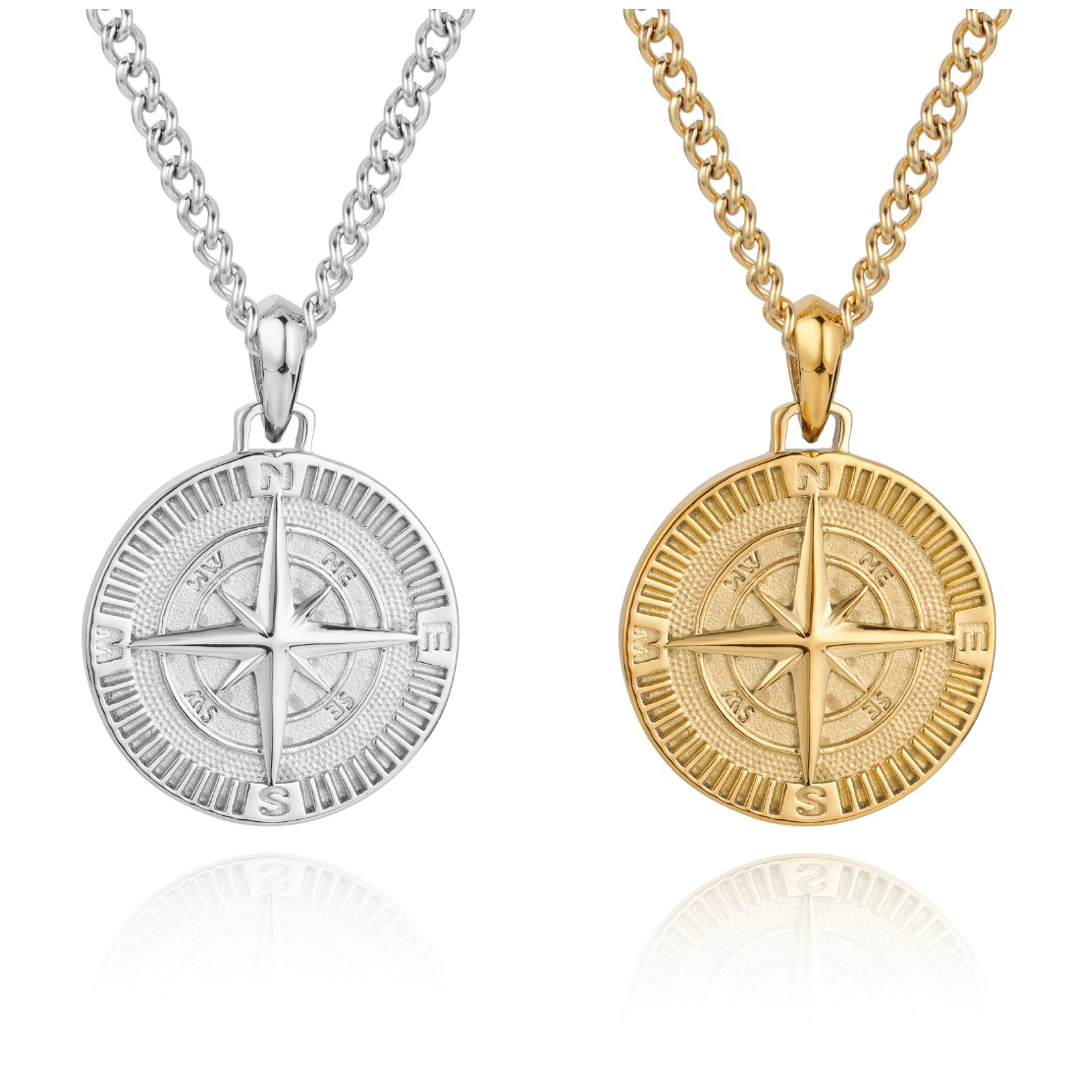 For the trendsetter:
For those men in your life, who are slightly extravagant and love looking and feeling their best – it's time to turn things up a notch. If the man you're buying jewelry for is already quite stylish and loves fashion, a simple chain necklace or bracelet won't cut it. These men are usually more open to experimenting and probably already own a fair amount of jewelry. While shopping for a person like this can be so much fun because no rules apply, it can also be the most confusing making it difficult to decide what is best.
When buying jewelry for someone who is already very stylish and up to date with fashion trends, it would be best to first think about what kind of jewelry you have already seen them wearing. If they're a bracelet junkie, then it would be wise to find a unique bracelet that they can add to their collection. A beaded skull bracelet for instance would be the perfect choice as it is trendy yet easy enough for them to wear every time they go out. But if you think skulls aren't really their thing, then a stylish crown bracelet like this one is sure to melt their heart.
Pro tip: let your imagination run wild and first think about which part of their body they like showing off the most. If it is their arms, then bracelets are the way to go. But if they're someone who likes showing off a bit of skin, then necklaces are your answer.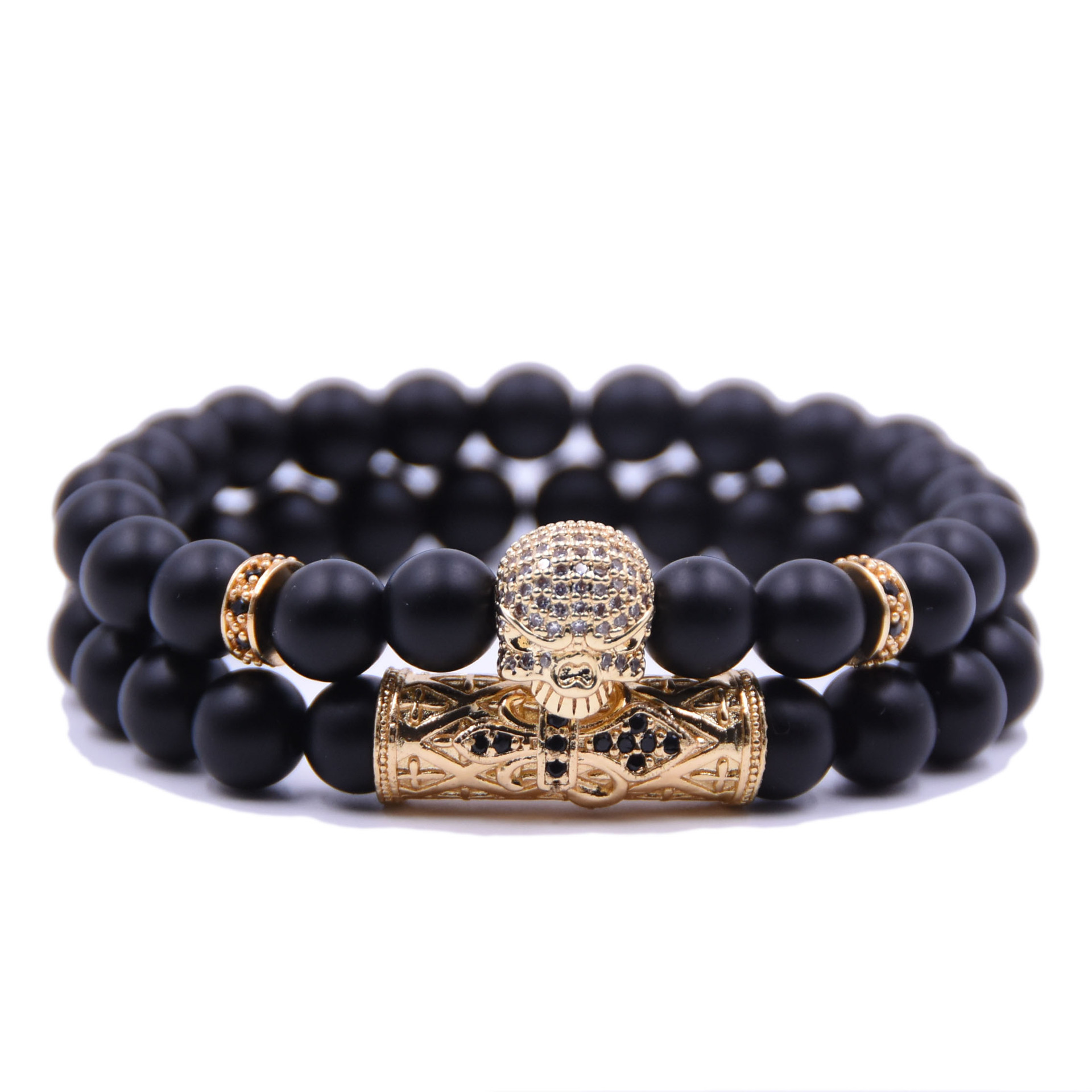 For the one who likes the finer things in life:
As father's day looms around the corner, we're pretty sure somewhere at the back of your mind you've been thinking about what to buy your dad for father's day. Look no further, because a piece of jewelry is a great idea. It is something that will always hold immense sentimental value, and can also be passed down generations.
When buying something for your dad or indeed any man in your life, it is important to remember that it really is the thought that counts. The more thoughtful and special the gift is, the more it will mean to them, irrespective of how valuable or expensive it is. For these reasons, personalisation goes a long way when it comes to father's day gifts. So depending on how stylish, experimental or conservative their relationship with jewelry is, choose a piece of jewelry that you think suits their personality best and we'll personalise it for you. Whether it's a simple chain bracelet or something more extravagant like this gold crucifix tag pendant, they can all be customised with the initials or special message of your choice.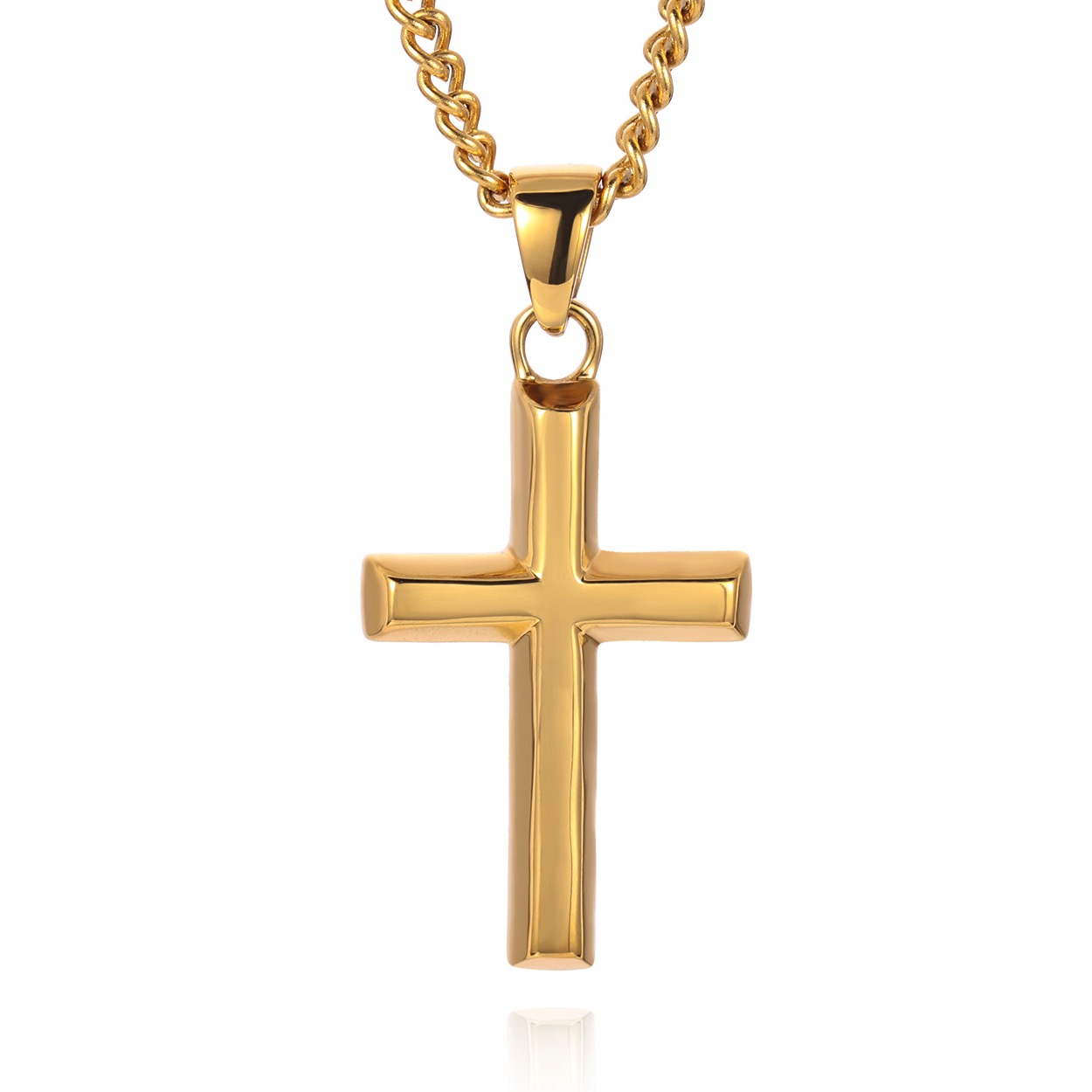 For the easy-going, laid back bloke:
If it's for your boyfriend, best friend or brother who isn't fussy and likes spending his days chilling in the park, at the football or on the beach, then buying jewelry for them is actually quite easy. The most obvious choice would be a beaded bracelet in a fun colour that they can wear all the time. Browse our collection of beaded bracelets here. But if they're not really that into bracelets or have too many already, then a twisted rope chain necklace like one of these, they are sure to love.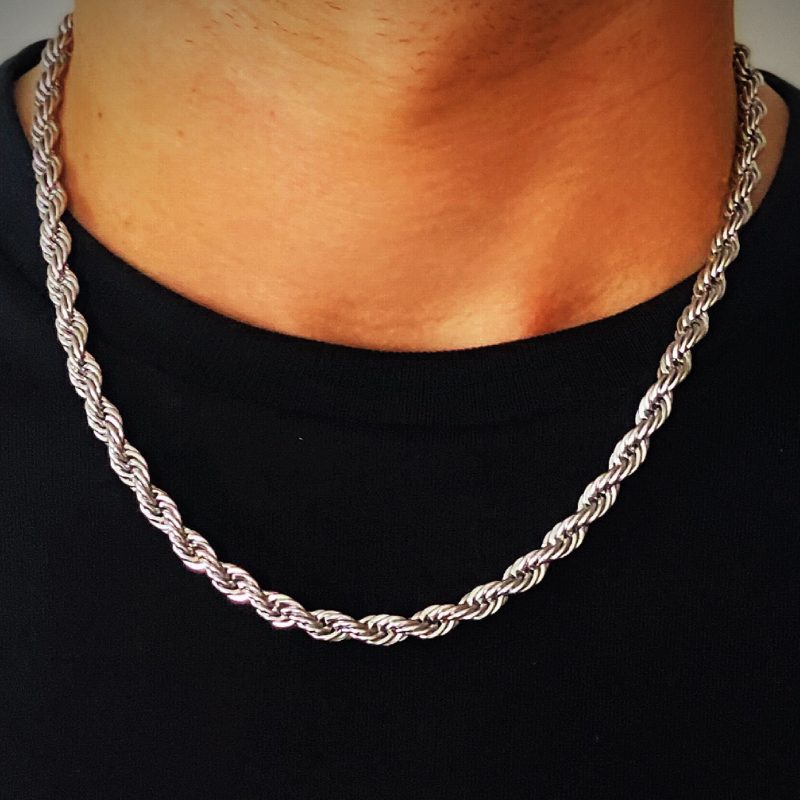 So there you have it, our complete guide to buying jewelry for the special men in your life. We hope you found this useful but if you still have any unanswered questions please do not hesitate to reach out for additional information and guidance.
Much love.
Alfred & Co. London