The need for our jewelry to stand out is stronger than ever. Unlike fashion, jewelry trends develop more slowly. But there's no denying that 2022 has brought us bold combinations and eye-catching pieces. With that being said, crucifix pendants are becoming more popular and sold by both high-end as well as fast fashion shops; in fact, this was probably a slight understatement; the are becoming much more popular! They have become a style statement, favored by fashionistas all over the world. The newfound appreciation for the cross may be perceived as insensitive or offensive by some, while others see it as a positive development and a sign of belief. Today, Alfred & Co. London will discuss – why are crucifix pendant necklaces so trendy?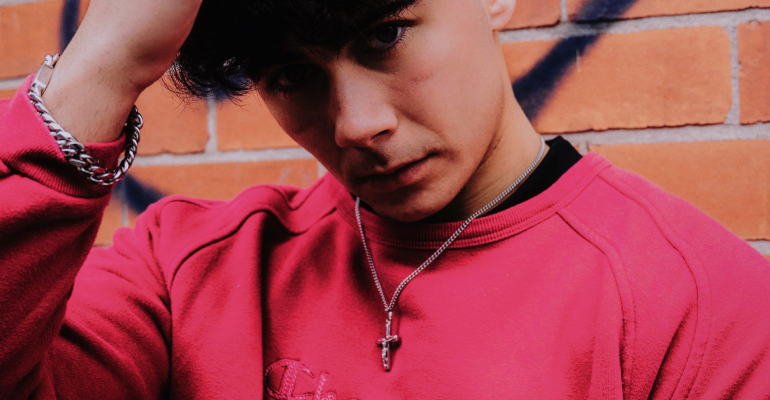 The history of a crucifix pendant
Wearing jewelry with religious symbols dates back to the Ancient Egyptians, who used their jewelry to celebrate and worship their gods and beliefs. The cross itself became a popular symbol of Christianity when Rome converted from having an empire that didn't believe in any religion at all and persecuted anyone who believed differently, to being a Christian empire and allowing Christians to practice their religion freely.
Once it became safe to express their belief, early Christians started wearing jewelry to symbolize their religion. The crucifix (a cross with the body of Jesus) became a widespread emblem of love and hope. It has since become an adorned piece. These pendants usually come on pewter necklaces or silver crucifix necklaces.
Is there a meaning in wearing a crucifix pendant necklace?
Wearing a cross necklace is an easy way to tell people your religion and faith, without having to say a word. And if you are ever in doubt about your beliefs, all you need to do is look down at your cross and remember what it means. Some people even believe that a cross necklace offers protection from evil, and many non-Christians wear them for the beauty or simplicity of the design. Wearing a cross necklace can remind you of your faith and inspire you to persevere when difficulties arise.
How to pair crucifix jewelry
For those who prefer a classic look, a crucifix necklace is an appropriate choice. Suspending from a chain around the neck, the cross will rest close to your heart and bring meaning to your daily style. Choose a timeless design in yellow gold or sterling silver, and wear it with casual outfits such as a pair of denim jeans and a simple white t-shirt.
When you want to dress up your religious symbol, try a rose gold crucifix disk pendant on a 3mm chain. The rose gold makes it look more expensive and formal. It's best worn on special occasions, but it can also be paired with casual outfits or over a sweater. No matter what you chose, all of the designs are easy to pair and will be a perfect addition to your jewelry collection.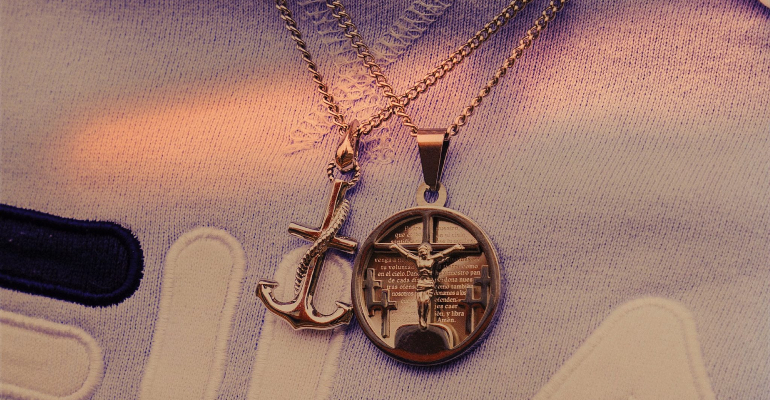 Who can wear a crucifix necklace?
Cross necklaces are common pieces of jewelry among Christians and Catholics. But the number of people who wear cross necklaces as a fashion statement is rising—even among people who aren't religious. Is it okay for these non-Christians to wear cross necklaces? Absolutely. Your choice of jewelry is a matter of personal taste. If you like the look and style of cross jewelry, then go ahead and wear it however you choose. Just remember that other people are entitled to their own religious beliefs, and wearing cross jewelry may cause them to feel uncomfortable. Always stay respectful when wearing it just for the sake of fashion.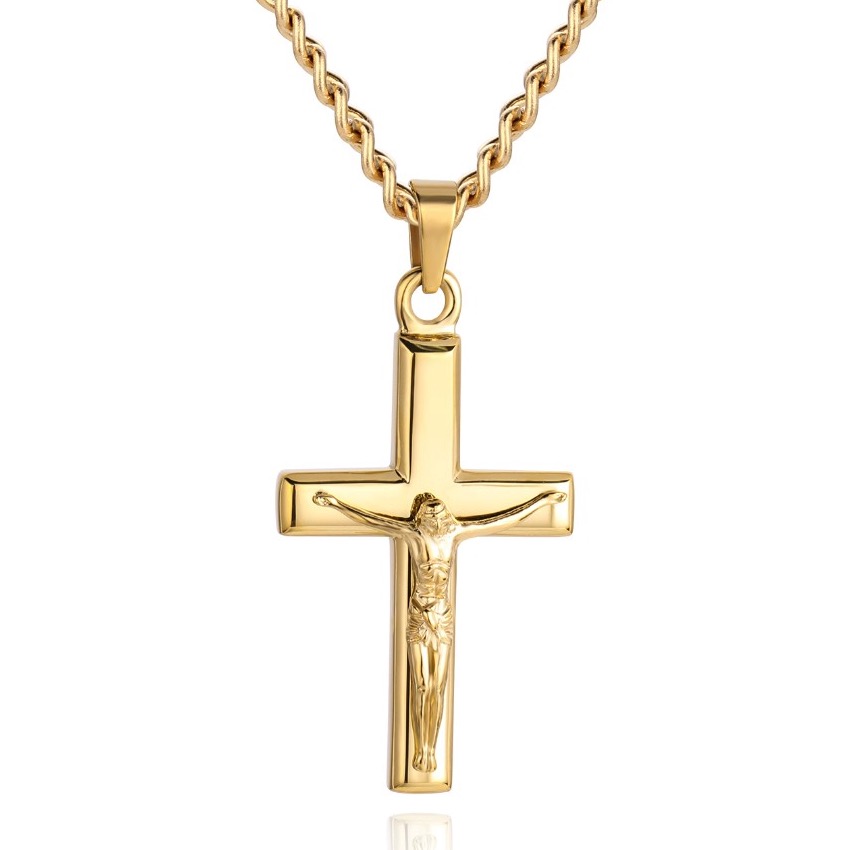 CRUCIFIX NECKLACE | GOLD
✓Gold Crucifix Pendant Necklace
✓20 Inch (50.80cm) Chain with 2 inch (5.08cm) Extender For A Relaxed Look
✓Crucifix Pendant 30mm Height x 20mm Width x 4mm Depth
✓3mm Width Chain
✓Premium 18k Gold Plated
✓Premium Reinforced Lobster Clasp
✓Waterproof
✓Sweatproof
✓Tarnishproof
✓Fashionable & Stylish – Elevate Your Style
✓Fast Delivery
✓Excellent Gift For Loved Ones
✓Lifetime Warranty 
✓Designed in London
The Crucifix pendant necklace in gold is for those who are powerful & strong with complete self-belief. A symbol of ultimate sacrifice, the Crucifix necklace tells the world that you are brave and fearless, and prepared to make the ultimate sacrifices to achieve your goals.
Suitable For = Men
Wondering where to purchase a stylish piece of jewelry?
At Alfred & Co. London, we carry a large variety of crucifix necklaces in a plethora of different designs. Whether you're looking for a simple pendant or a more intricate design, we've got something for everyone. You can find crucifix necklaces in an array of styles and designs, so you can choose the one that best suits your personal style. From tag pendants to crucifix discs- we got it all. If you are struggling to choose, you can always contact us and we will try our best to assist you. And the best part is that they're all reasonably priced. Don't wait any longer – browse our collection now!
Our final takeaway on the crucifix pendant necklace
Crucifix pendant necklaces and other accessories have more than just a fashion value; they tell the world who you are and what you stand for. If you're wearing a crucifix on a pendant, it communicates to others your hopes and dreams. Whether you wear a crucifix necklace as a symbol of faith or as an attractive fashion accessory, be sure to choose one made from high-quality materials. Alfred & Co. London offers a wide range of beautiful crucifix pendants. Chose your own today.