Ladies silver bangles are one of those power pieces which let you assimilate whether to go as a minimalist, maximalist or simply follow where your heart leads you. Bangles for women are available in many shapes and sizes with designs that will leave your eyes in awe – there's something for everyone and every occasion. From stacking up the lower-half of your arm for a bohemian approach, pairing a silver charm bangle or solving the issue with a single silver bangle to subdue your rather busy outfit, silver bangles help a lot in a fashion trauma and even more!
Reasons to Own At least One?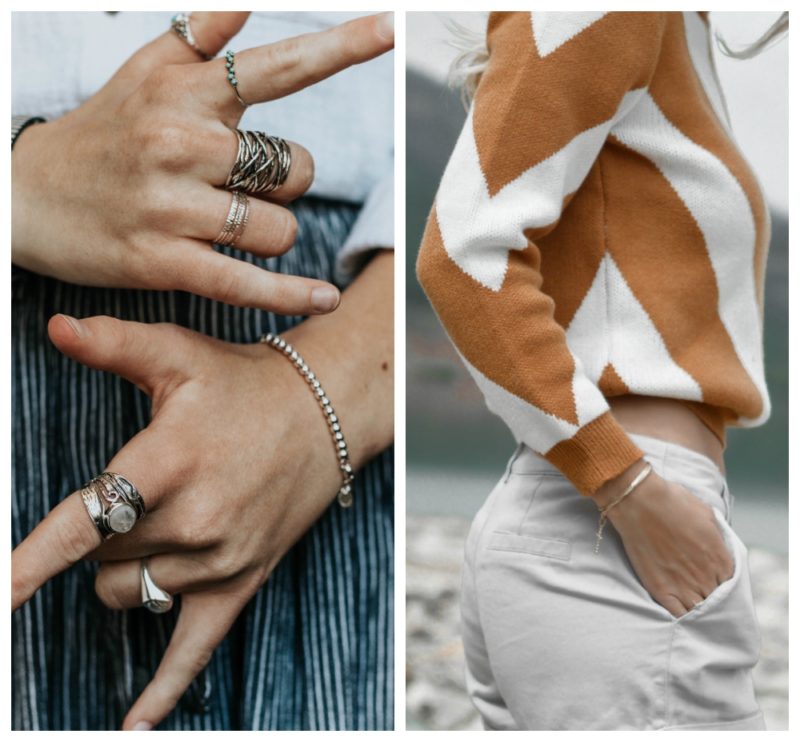 Well, for obvious reasons we must state that apart from bangles being tremendously versatile, they last for a long time especially if they are made from sterling silver like in our case and not just plated with silver. Sterling silver is timeless and looks elegant, and most importantly stands the test of time.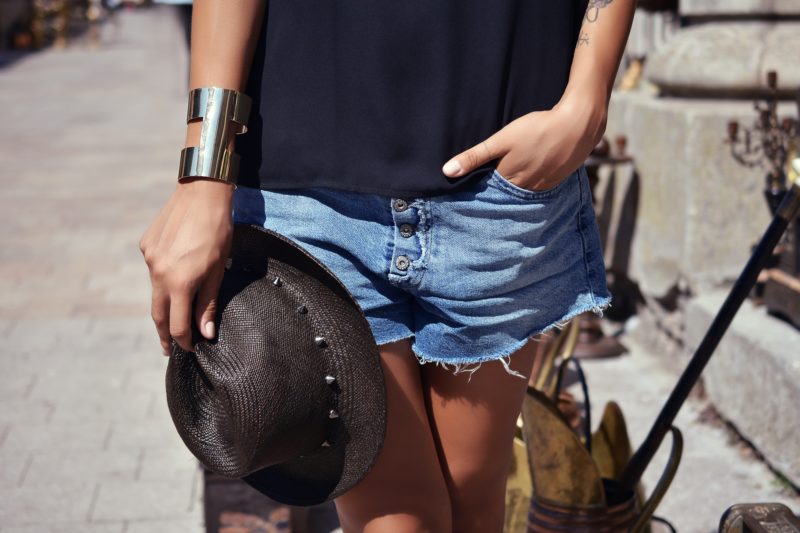 Sterling silver jewellery is durable, implying that it can be treasured and passed onto next generations as an heirloom since you can rely on that it won't rust or get spoiled beyond repair. Moreover, you can easily rub it clean with a dirt-free cloth and a simple varnish.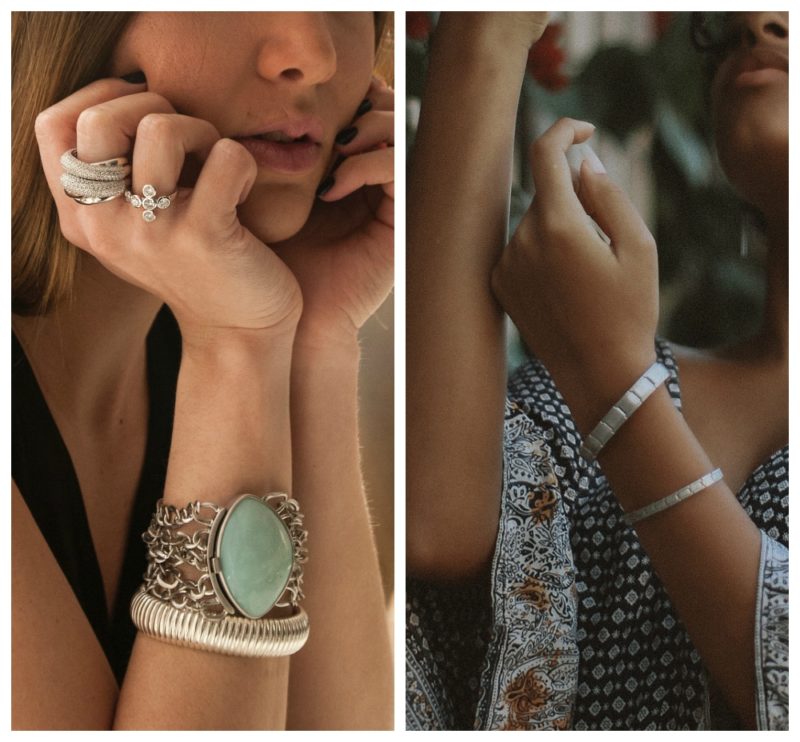 Women's silver bangles are hypoallergenic meaning that sterling silver is manufactured from 92.5% of pure silver and the other 7.5% usually comprises other metals mostly copper. Sterling silver doesn't cause any allergic reaction, unlike nickel. Make sure you buy silver jewellery that has 925 sterling silver mentioned to confirm that indeed it's a true silver item.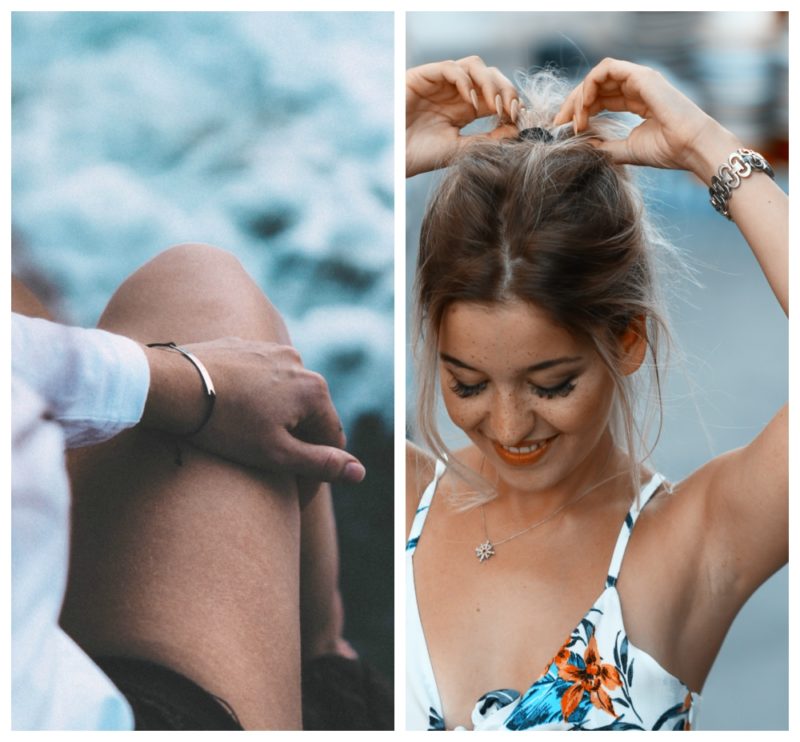 Sterling silver is the most popular metal used for jewellery. It not only is an inexpensive investment but gives jewellery-makers and buyers alike a very creative experience. A metal that always stays trendy and keeps you trendy has extreme popularity which causes it to be easily available, one more excuse to purchase it.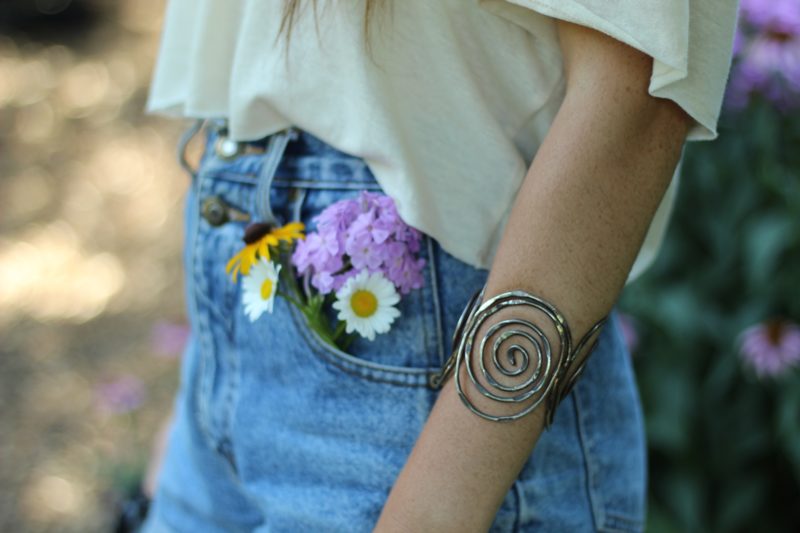 You have limitless choices at hand with sterling silver and similarly, if you wish to expand your jewellery collection with high-end and high-quality pieces, it is a must. From a vast range, you surely are going to find a piece that will sweep you off your feet. Sterling silver jewellery earns the reputation of being all-inclusive as you only need one piece to layer, mix and style it with other metals without worrying that it'll clash against your attire, rather you'll get to pull an effortless look with it being a standout.
Opt For Modern & Sleek
We believe ladies bangles speak about their individuality, something that says "mix and tell," It should be as dominant as your shoes or your bag for that matter. Our Silver Torque Bangle Twist is a cuff bracelet and is entirely made of solid 925 sterling silver. Torque styles have been around for ages and can be worn snugly without having to meddle with any clasps or hinges. These exuded important symbolism in ancient times as they emphasized power, nobility, strength, and status. Likewise, this will have a lot to say about you particularly when you pair it with blacks, whites, or dark blues for an absolute exquisite finish.
Go Big & Bold
Sometimes, piling up too many bangles together prevents the uniqueness of each piece showing through and they merely look feckless. To keep things spicy and noticeable, our Butterfly Bangle in Sterling Silver is worth a try. The average image of charms is chains linked with dangling symbols like hearts, stars or different shapes, etc. But this one is different and attracts attention in a pronounced manner. We'd suggest going simple with this bangle as too much would impair its impact. Be careful, be cute, and be cool!
Add Some Daintiness
There's nothing quite like some minimalist bangles for women to believe that often "less is more." Bracelets are a brilliant way to snapshot your life, what you feel, what you love and what you seek. Knot bracelets fit the idiom "wearing your heart on your sleeve" perfectly and we love it! Claimed as the true lover's knot, our Silver Knot Bangle is a sign of true love, affection, and friendship. Not does it only serve as an ideal gift for your special someone but can be paired with your watch for that rare semblance.
Trust Your Natural Instincts
Being close to nature proves to be a road to self-discovery and wearing it as part of your routine jewellery gives out that extra wow factor. Our Feather Bangle in Sterling Silver brings the perfect opportunity to experiment. You can break the rule of not mixing your metals and go for copper, gold or rose gold with this bangle. Mixing metals is hot in the fashion books right now, so you might want to get a taste of it too.
Our Message
We hope you liked our take on sterling silver bangles and we're pretty certain you'll be able to create some smashing looks yourself. To read similar content, subscribe and get the latest updates. Why not view all of our ladies silver bangles today!